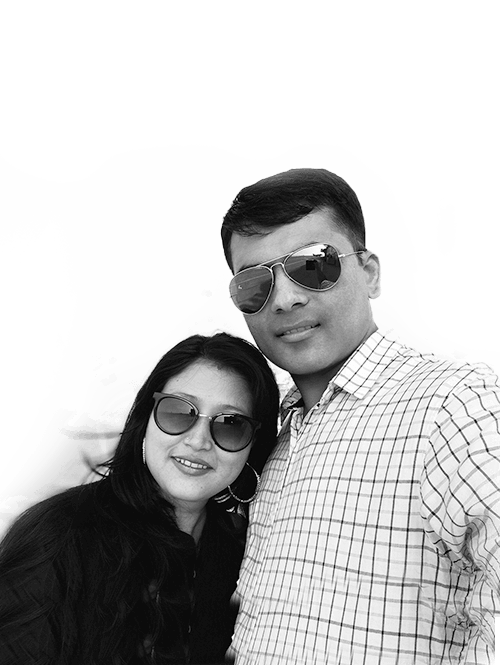 Life is impossible without a Soulmate...
Life is impossible without a soulmate. Prayojna, my soulmate is the one and only personality who pushes me beyond my mental and physical capacities to a place where everything seems possible. Fueled by her whole-hearted support, I ventured into this unique profession of making flutes. Together, we leave not a stone unturned to deliver utmost satisfaction to our valued customers. Without you, nothing would have been possible Prayo!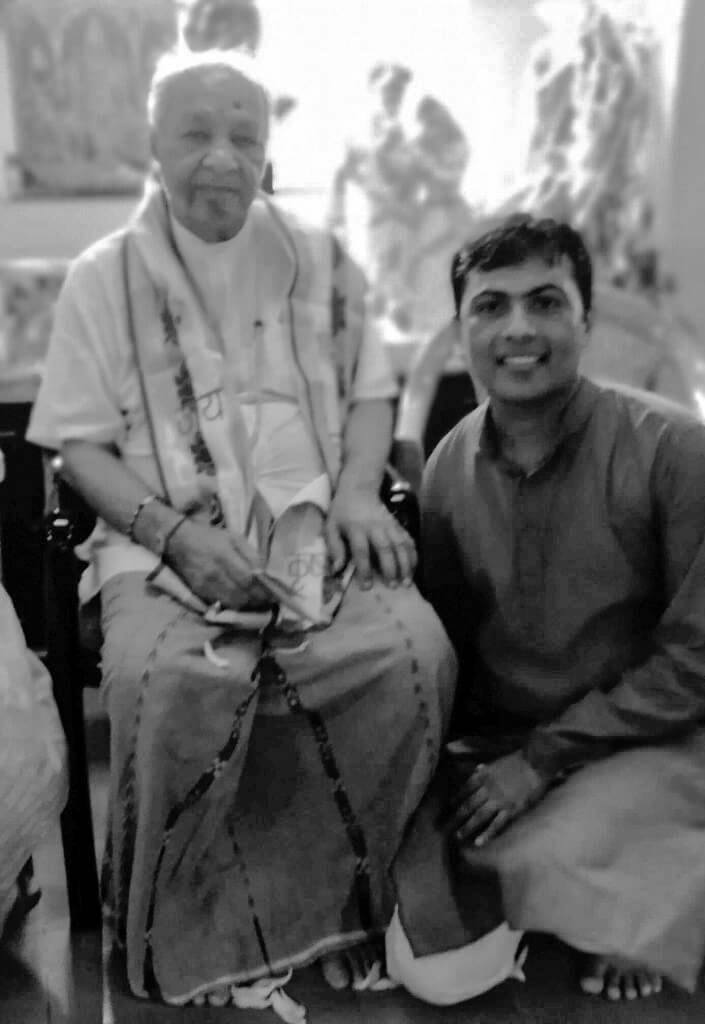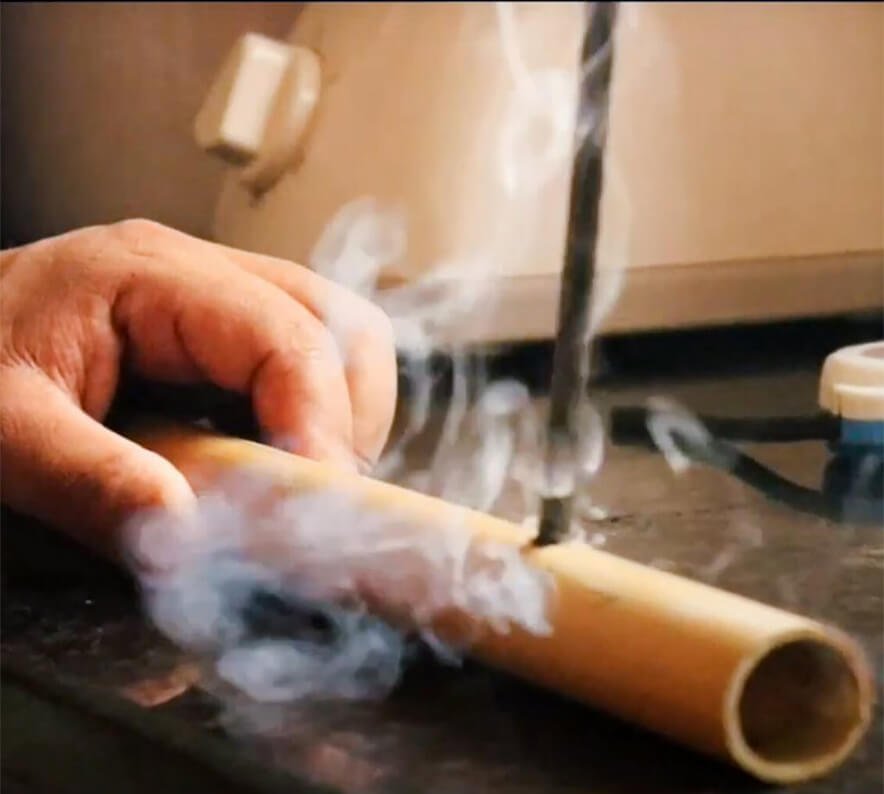 Here you are: I can claim that music is in my blood as I was inspired to play the flute by my father. I faintly recollect him playing his self-made flute, leaning on the bed before going to sleep. At the age of five, my desire to play the instrument as good as my father grew stronger. Soon I picked some notes. Seeing my earnest interest in flute, my father made a set of seven holes on a piece of bamboo, which I cherished as my very first flute. I never went anywhere without my flute. Wherever I went about to herd the cattle like Lord Krishna did, or wandered in the woods collect firewoods, the flute used to be my companion. In the small village where I grew up, I made my name as Little Krishan at such a tender age because my fondness of bansuri was reminiscent of a snapshot of Lord Krishna playing the flute whenever he grazed cows.
Later, my sister and I moved to a town for further studies. Considering my fervent desire for music, she found me a renowned music teacher, Smt. Shakuntala Devi, under whose guidance I completed Visharad in Indian Classical Music (vocal) in 2000. While I was in college, I cleared examinations for the Indian Navy in 2005. I always pursued music regardless of where I was posted, but my breakthrough into playing serious music was due to the ample spare time off my duties when I was working in Goa. My fascination for music grew stronger, influencing me to take guitar lessons at Gustov Music Class under the mentorship of my beloved teacher Gustavo Fernandes. My teacher highly appreciated my unique approach to understanding music, when he saw me play different musical instruments. He insisted that I should take up the flute beside the guitar and the keyboard because I was already producing what he said 'excellent melodies' on the flute.
Gradually, I chose to major more in flute music alongside singing and playing other instruments. My growing confidence as an artist motivated me to create cover songs on YouTube. With the rise of people's appreciation for my online music renditions, I rose to become an online guru on my YouTube channel. Eventually, when I felt the need for a good professional flute I collected many by buying them from several places. However, my dissatisfaction with them led me to invest in a branded flute even though it was not cheap. Later, I realized the need for multiple flutes of all scales to deepen my learning. Instead of buying expensive flutes, I decided to make my own because I was familiar with flute-making techniques, having studied physics, dynamics, and the details of specific sizes and distances between holes to produce different frequencies required for the right notes on different flute scales. Many times, I dedicated several hours, trying to make a single flute out of PVC pipe. Eventually, the gradual and repetitive process of manufacturing flutes, adopting my own formula, resulted in the development of the right skills and expertise vital to mature as a professional flute maker. By God's grace, I was destined to follow flutes classes at Vrindavan Gurukul, Mumbai in 2018. Even after taking flute classes from the senior students of Padma Vibhushan Shri Hari Prasad Chaurasiaji, I felt that I did not gain much except the blessings, exaltation, and bliss from prostrating to the lotus feet of the doyen or God of the magical instrument, the flute. In the Gurukul, my flute playing and music was secondary to my active interest in researching about the flute. I got a unique opportunity to curate and collect various brands of the instruments from my gurus, which I used to study to develop a comprehensive concept of professional flutes. My flute-making competencies improved when I got a boost and constant encouragement from my Guru Shri Mahendra Nimawat Ji and Shri Bhuvan Dhakalji. Towards the culmination of my 15 years of service in the Indian Navy, I had gathered enough confidence to start a new career as a professional flute maker in my retired life and a proud provider of professional flutes to established flutists as well as students worldwide.
To deliver you the ultimate satisfaction is our prime purpose. Our success is determined by your happiness only .
To be the most reliable and trustworthy.